Reliable Protection from Seawater Contaminants
Product Announcement from F.B. Leopold, a Xylem brand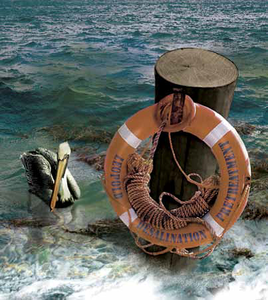 Leopold® desalination pretreatment systems can significantly reduce membrane-fouling contaminants—color, organics, soluble metals, oil, algae—before they reach your reverse osmosis (RO) membranes. These seawater contaminants can affect effluent quality, damage the membranes, and even cause membrane failure because RO membrane filters are intended for removing only salt and dissolved ions when producing potable water from seawater.
Solutions for Every Desalination Pretreatment Application
We offer two desalination pretreatment system technologies—Leopold® FilterWorx™ rapid gravity media filtration and Leopold ® Clari-DAF® dissolved air flotation—that can be used individually or in combination to provide the cleanest influent to feed the RO membrane filters. As a result, our desalination pretreatment systems have the potential to reduce RO membrane chemical cleaning and increase RO membrane life.
Every system is custom-designed to the specific requirements of your RO membrane plant. For instance, either a Leopold Clari-DAF or FilterWorx system can be used alone in a single-stage process. Or a Clari-DAF or FilterWorx system can be followed by a FilterWorx system in a two-stage process, depending on raw seawater influent conditions.
And both the Leopold Clari-DAF and FilterWorx systems can handle changing source water conditions to provide consistent protection for your RO membranes.
---