ITC - Infrared Training Center
Product Announcement from FLIR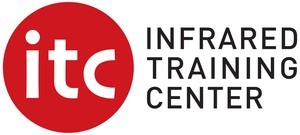 Welcome to the Infrared Training Center - the premier educational and training resource for infrared camera application professionals.
Do you own, or are you about to purchase, an infrared camera and need training or advice?
Need to learn more about thermography and infrared camera applications?
Are you looking to get certified, or re-certified?
Can't travel? Looking for Distance Learning Opportunities?
Then you've come to the right place!

The Infrared Training Center is the perfect place to get high-quality interactive thermography training from the most qualified international thermography instructors. The ITC offers IR training, certification, and recertification in all aspects of infrared thermography use. From Level I, Level II, and Level III certifications to specialized instruction in building diagnostics, roofing, law enforcement, and other application areas.
Our world-class infrared training facilities feature the most extensive hands-on laboratories for learning IR applications. And, the ITC is the only IR training resource that is ISO 9001 registered. Learn more about certification levels.
---