High-speed Laser Vision System: FOBA IMP
Featured Product from FOBA Laser Marking + Engraving (ALLTEC GmbH)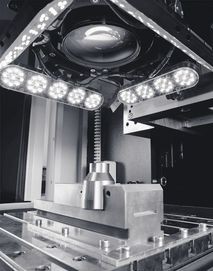 The patented IMP high-speed camera system automatically detects work pieces and their positions and aligns the marking or engraving accordingly, ensuring precision and repeatability. IMP consistently provides premium-quality markings and produces a measurable reduction in the number of defective products.
Main fields of application:
Ideally suited for repeatable and automatic serial production, especially with regard to the space, automobile and electronics industries, the construction of tools, machines and metals and the medical technology sector.
Your product benefits:
Automatic parts alignment, laser-aided processing and verification
Precise, repeatable, reliable
Consistent premium-quality markings
Measurable reductions in the numbers of defective products and faulty markings
More economic efficiency and productivity