Epoxy Floor Coatings
Featured Product from FORREST Technical Coatings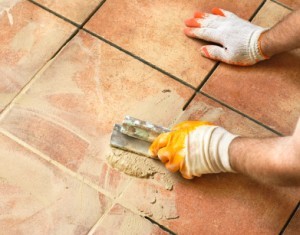 ECS-09 Floor Coating- Grouting Compound System is great for filling or coating concrete floors or other masonry work. This product can also be used with sand to create a decorative or textured finish. ECS-09 bonds well to most wood, concrete and metal surfaces.
ECS-11 Epoxy Floor Coating System is a high gloss, light colored epoxy with very good stability and excellent chemical resistance. ECS-11 bonds well to most wood, concrete and metal and can be used with color chips or sand for decorative finishes.
High Performance Epoxy Products
We manufacture a wide variety of epoxy resins and hardeners that are suitable for many applications. We have a selection of viscosity, mix ratios, pot life's, cure temps and times. We also have epoxy adhesive systems for specific applications. For those industrial applications requiring extreme chemical, solvent, and corrosion resistance we have a well developed line of epoxies coatings. Both primer and finish coats formulated for light or heavy industrial applications. Single component and two component formulations are available.
FORREST World Headquarters • 1011 McKinley Street • Eugene, Oregon USA • 800-537-7201
Retail Paint Locations:
990 McKinley Street • Eugene, Oregon USA • 541-868-1222
2526 NW Yeon Ave • Portland, Oregon USA • 800-228-0207
1741 South Central Ave • Kent, Washington USA • 253-854-6372
3808 North Sullivan Road Bldg N-17 • Spokane, Washington USA • 509-924-3785