Pressure sensor
Featured Product from FUJIKURA COMPOSITES Inc.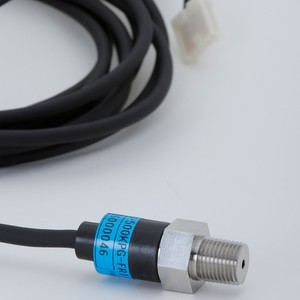 Features
?It is a piezo resistance type semiconductor pressure sensor which is miniaturized by forming the amplification circuit / temperature compensation circuit in the main body as the storage pressure sensing element, forming amplification, temperature compensation, and output calibration circuit on the same one chip as the sensor.
?Because of its compact shape, it can easily be installed in a narrow space. Also, since the nut part and the case part rotate, attachment without cable twist is possible.
Applications
?FPU series can be used in precision machines in a wide range of fields such as semiconductors and machine tools.