Thin diaphragm air cylinder
Featured Product from FUJIKURA COMPOSITES Inc.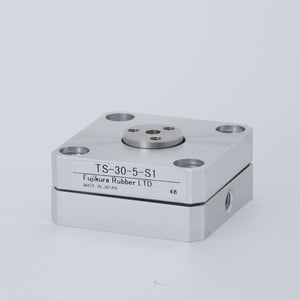 Features
-Super thin-type for a small space.
-Little air-leakage by a diaphragm.
-Excellent responsibility to minute pressure variations.
-Smooth Starting even after long intervals.
Applications
TC series find its best applications in such cases where air leakage is not allowed and/or sensitive response to minute pressure variations are required.
-High sensitivity actuator for automatic controlling equipments, pressure rollers and dancer rollers.
-Air fine equipment in the clean factories without oil mist contamination.
-Polishing equipment for lenses or jewels.
-Precision actuator, etc. in case of requiring a certain output pressure (e.g. spot welding machines, etc.).
-Actuators for emergency uses.