Star Ceilings 101
Product Announcement from Fiberoptics Technology, Inc.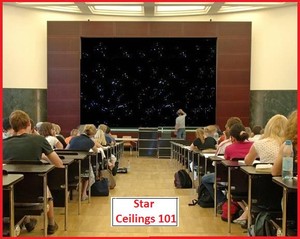 Get the know how to design and install professional star ceilings for commercial and home environments. This detailed overview takes you through the components you need,field layout and technical considerations.
Fiberoptics Technology Inc. is pleased to walk you through the design, selection of products and installation of your star ceiling project. Our Sales Engineers have designed the Starscape Systems from the ground up, as well as completed installations. We can provide solutions to almost any application and specifications with our wide range of products and technical knowledge.
As you navigate the site and learn about or Starscape products and fiber optic star ceiling system technical considerations, please feel free to contact Zach Morin or call us toll free at 1.800.433.5248 with any questions regarding a project or pricing
Here are more valuable resources
A short tutorial on the basics and technical considerations of star ceilings.

Click Here for complete Starscape installation manual.
---