Why would you buy this ?
Featured Product from Fibox Enclosures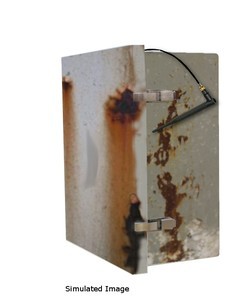 Plain and simple metal can corrode and can be dented, while polycarbonate will not. Metallic enclosures can impede wireless transmission; polycarbonate will not. Protect your investment from harsh elements and corrosive environments. Fibox products are rugged, dependable NEMA 4x & NEMA 6P rated enclosures. These will not rust or dent and are perfect for your wireless access point requirements.

Not only do our robust polycarbonate lockable enclosures handle the harshest of environments, while keeping your design dry and safe with a formed in place PUR gasket earning us our NEMA 4X rating, but Fibox's Wi-Fi friendly polycarbonate also allows for wireless transmission without the need for an external antenna.

Fibox enclosures can easily be modified in the field with commonly used tools compared to the industries heavier steel box counterparts. Also, you can have your cabinet customized ahead of the time at our facility to ensure a perfect fit right out of the box.