The New Fischer LP360™ for Security Applications
Featured Product from Fischer Connectors, Inc.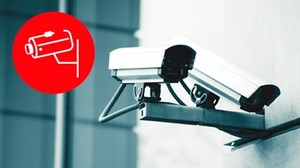 BREAKTHROUGH LOW-PROFILE CONNECTIVITY
Fischer LP360™ is a range of versatile, plug and use connectivity solutions that includes connectors, cable assemblies and active devices to maximize usability, efficiency and performance. The connectors have no key code, providing 360° mating freedom for optimized cable management. Membrane-sealed contacts ensure a fully cleanable connector (both plug and receptacle). Low profile allows for easy integration in any environment.
The Fischer LP360™ 7-pin connector in metal, launched in June 2018, was extended with nine new products in September 2019 to provide added versatility for a wide range of applications and markets.


Security applications
Wearable, low-profile connectors for easy and seamless integration. The LP360™ keeps security forces agile while staying connected. Real-time information for agents on patrol ensuring faster and safer mission execution.
360° mating, no key code
IP68 sealed to 20m/24h (metal connectors) / IP67 sealed mated and unmated (plastic connectors)
Wearable solutions for mobile connectivity, reduced weight & load, easy handling & cleaning
10,000 mating cycles (metal connectors) / 5,000 mating cycles (plastic connectors)