Accuracy in any flow range
Featured Product from Fluidwell bv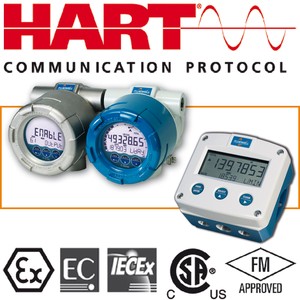 In a flow measuring application, several mechanical factors may result in a measuring errors. The output curve of the flowmeter will show more pulses per volume in the mid-range and lower pulses per volume at the extremely low and high flow rates. This output curve is repeatable, so the non-linearity of the curve can be taken into account and compensated with a linearization factor.
Fluidwell has several Flow rate Indicators, transmitters and totalizers with a linearization of the flow curve function. The linearization points, defined by the frequency and meter factor, are programmed to follow the flowmeter K-Factor curve as close as possible. The required frequency and meter factors are normally listed in the test or calibration certificate of the flowmeter of your choice.
The linearization function makes the reading of the (accumulated) total, the flow rate, the analog and the pulse output more accurate. For reliable and accurate flow measurement at any application, you've got to have a Fluidwell!
Flow rate indicators, transmitters and totalizers with linearization:
F016 Field mount - Flow rate indicator / totalizer
with linearization and pulse output (intrinsically safe available)
F018 Field mount - Flow rate monitor / totalizer
with linearization, pulse/alarm and analog outputs and HART communication
(intrinsically safe available)
F112 Field mount - Flow rate indicator / totalizer
with linearization, analog and pulse outputs (intrinsically safe available)
F118 Field mount - Flow rate monitor / totalizer
with linearization, high / low alarms, analog and pulse outputs
(intrinsically safe available)
D016 DIN Panel mount - Flow rate indicator / totalizer
with linearization and pulse signal output
E018 Explosion proof - Flow rate monitor / totalizer
with linearization, high / low alarms, analog and pulse signal outputs
and HART Communication
E112 Explosion proof - Flow rate indicator / totalizer
with linearization, analog and pulse outputs