Experts in OEM Indicators
Featured Product from Fluidwell bv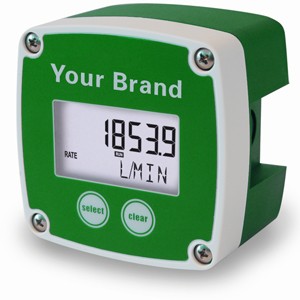 As a developer and manufacturer of high-end industrial electronic displays, at Fluidwell we have more than 25 years of experience with indicators, totalizers and flow computers. We supply many industries with proven technological applications for almost every situation. Fluidwell has been selected by many leading instrumentation companies as their key-component supplier.
Our expertise in the design, manufacturing and certification of your Safe and Hazardous Area instrumentation supports your team of engineers. We focus on adding value to your OEM product to also build a mutually beneficial and long-term relationship. We offer efficient processes and reliable high-level quality. All our products are designed and manufactured in the Netherlands in our own ATEX, IECEx, CSA and FM-approved factory.
Outsourcing: the key to success for Product Managers!
Are you encountering obstacles in your product development process or is your development capacity limited? Are lead times out of control or are international certification procedures complex and slow?
Are your portfolio priorities blocking product improvements and innovations?
Do you lack the capacity for adequately adopting new regulations, replacing obsolete components and keeping production tools up to standard?
Overcome all your hurdles; contact the Fluidwell Expert Development team.
Services available :
Private label products (based on the Fluidwell portfolio)
Housing in your corporate colors
Customized enclosure
Private certification
Customized software
Customized hardware
Complete custom-made products
Do you want to take control of your next project?
Experience what Fluidwell could do for you!
Let's talk about your project: phone +31 (0)413 343 786 or visit our website to contact us.