Reliable flow logger
Featured Product from Fluidwell bv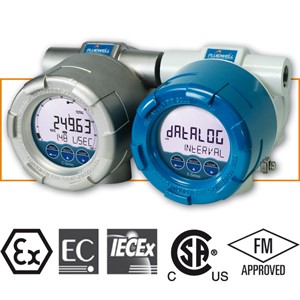 Data logging of flow rate and total at its best. When you easily want to monitor and store your flow measurements over time, the flow logging at our reliable E110 and E112 Flow rate Indicators / Totalizers is the perfect tool for you!
Flow logging
It can hold up to 2824 logs containing flow rate, total, accumulated total, date and time stamp. Logs are divided into interval, daily and event logs. You can get access to the log files via Modbus communication or navigate through the logs using the bright LCD screen and the very easy-to-operate through glass keypad. Even more simple is the USB communication at the side entry. Under safe conditions, the plug can be removed for an easy plug-and-play USB data log extraction. For more info, click links below:
Extremely user-friendly
The E-Series is extremely user-friendly, just as all other Fluidwell products. No confusing menus or complicated hardware changes or actions, but a simple, logical menu-driven structure. Each setting is clearly indicated with an alphanumerical description, without confusing abbreviations and difficult codes. Once familiar with a Fluidwell product, you'll be able to program ALL models in ALL series, even without the use of manuals: Know one, know them all!
Explosion proof to the max!
The robust Stainless Steel 316L E-Series is designed with a focus on your safety. It's beyond fulfilling the rules for hazardous area approvals, because the environment is often much tougher than explosion proof requirements demand. Experiencing flaws in your processes due to rain, snow, salty atmospheres (offshore) or early wear? Watch our durable E-Series totalizers deliver accurate measurement while withstanding the harshest conditions and bringing you ease of use.
A solid die cast aluminum enclosure with the same ingress protection rating is available for cost effective applications.
Contact us for more information.