Weatherproof flow monitors for tough conditions
Featured Product from Fluidwell bv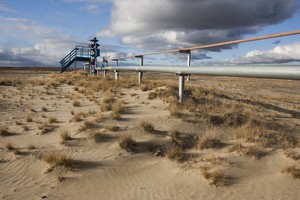 In many industrial segments, the need to measure liquid or gas is essential for maintaining the efficiency of oil rigs, refineries, chemical plants or sewage facilities. Many of these facilities need hazardous area certifications, which are issued by the government, in order to ensure that the safety of these installations is guaranteed.
However, many of these applications are located in areas where harsh conditions tend to impact the electronics used or the environments are too hazardous for certain technology to be implemented. Because of this, instruments used there are easily worn, sometimes leading to accidents and putting human lives at risk, not to mention causing downtime at the facility.
This is where the need for rugged instrumentation with the required certifications comes in...
The Fluidwell advantage
Fluidwell develops multiple flow computers, totalizers and monitoring systems with various international hazardous area certifications as CSA C-US, FM, ATEX and IECEx. They are applicable for all types of industrial use cases. The company's robust product range can withstand temperatures between -40° F up to 176° F in environments with extreme conditions including deserts, oceans and cold, snowy locations. The devices are able to do this because of their rugged, unbreakable all-weather-proof enclosures. The F-Series is so rugged, even a truck can stand on it!
Read the full white paper on Engineering360