Ecomarine foam keeps boats afloat
Featured Product from Foam Supplies, Inc.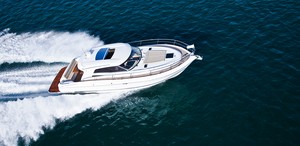 Ecomarine™ polyurethane foam has excellent flotation properties, and also enhances structural integrity. Additional earth friendly foam products – such as Ecofoam™ and Ecoflex™ – are used in the marine industry with applications such as boat seating, cushions, steering wheels, side walls, bumpers and more. All of our Ecomarine™ foam formulations are specially blended for marine use to resist water absorption.
Custom foam formulations offer many solutions for marine use.
Lightweight and resilient, Ecomarine™ foam can be custom-made to each customer's individual specifications for density and performance. Additional marine foam products – Ecofoam® and Ecoflex™ – are ideal for use as:
Boat seating
Cushions
Consoles
Steering Wheels
and more . . .
Watch>>>>>The History of Foam Supplies, Inc - The Polyurethane Chemical Company | Success Through Innovation
Visit Us:
LinkedIn
Twitter
YouTube
Facebook
Foam Supplies Inc.
Foam Supplies Inc. (FSI) is a global enterprise that manufactures innovative polyurethane foam chemical technologies using its patented blowing agent Ecomate®.
All of Foam Supplies' chemical products using Ecomate® have been approved for environmental regulations including the Montreal & Kyoto Protocol as well as United States EPA SNAP program. Customers using Ecomate® blowing agent technology in their foams have saved hundreds of millions of pounds of CO2 emissions since 2002.
Once a small family business in the 1970s, Foam Supplies is now a company with 2 manufacturing facilities in the U.S., 3 international offices, technology partners and distributors in 17 countries, and customers around the world.
Foam Supplies sells to over 30 different industries worldwide. Markets served include: Automotive, Agriculture, Appliance, Building Construction, Foodservice, HVAC, Insulation, Marine, Military, Pipeline, Spray Foam and Transportation