Toroidal Transformer
Product Announcement from Foshan Inbest Technology Co., Ltd.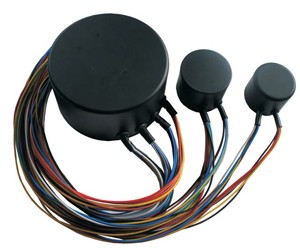 Design: According to EN 60065, UL60065, EN 61558-1, EN 61558-2-4, EN 61558-2-6, UL60601, etc
Power: from 10VA – 15000VA.
Insulation: Class B, Class F, Class H.
Protection: Static Shield, Magnetic Shield, Thermal Switch ,etc.
Mounting: Open Mounted, Center-potted, PCB Pin, Encapsulation with Aluminum Can or Customer efined.
http://www.ibtran.com/application.html
Audio Application:
Audio transformer technology offers significant improvements in the acoustic performance of toroidal transformers. The culmination of causes and nature of acoustic noise in magnetic elements and the methods for improvement. An important side benefit of this technology is that inrush currents are also greatly reduced.
Medical Application:
Modern medical facilities are heavily dependent on digital and electronic devl grid, increasingly complex and saturated internal grids can induce irregularities that can harm sensitive equipment. Miratran's systems engineering team specializes in designing-out these risks through its whole system approach to transformer design.
Industrial Control Application:
Our engineers are experienced and ready to design a custom toroidal transformer for your industrial applications, we served:wind power and solar power generation, transportation and marine, security device, etc.
Lighting Application:
Toroid transformers are well suited for lighting applications due their compact size, ease of mounting, high efficiency, and function well in high temperature situations when mounted in narrow enclosures, lack ventilation, or placed in close proximity to heated lamps.
---