Capabilities
Service Detail from Franke Plating Works Inc.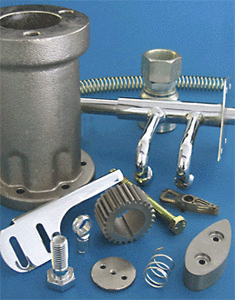 Standard capabilities include barrel processed. Items marked with an asterisk can also be rack processed.
Bright Dip of brass or copper
Buffing & Polishing almost all metals
Cadmium*
Chromates: Hex & Trivalent
Copper*
Decorative Copper,Nickel, Chrome
Descale
Demag
Dyes
Electroless Nickel: Low, Medium & High Phosphate
Hard Chrome
Heat Treat
Manganese Phosphate*
Passivating
Pickle & Oil
Plating on Aluminum
PPAP
Stripping
Solid Film Lubricant
Tin/bright and matt
Xray Fluorescent
Wheelabrating
Waste Treatment
Zinc Phosphate*
Zinc*
Consulting & Service over 80 experience combined.
---