Bluetooth Multimeter - OW18(B)
Featured Product from Fujian Lilliput Optoelectronics Technology Co., Ltd.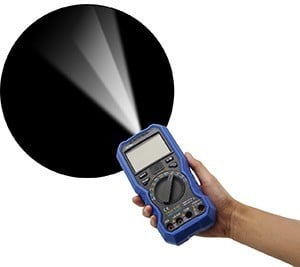 Lilliput (OWON) release Bluetooth multimeter model OW series. OW18(B) is a 6000 counts accuracy multimeter, can communicate with mobile app easily. Chart and figure mode are available on the mobile APP. Value can be broadcast loudly while measuring. Embedded with data recorded module, this device enables data storage while measuring. After the test finish, user can read the data from mobile end.
Not only with the classical features, OW18B owns its original modules. NCV (non-contact voltage) module enables remote voltage detection without touch. It's used to detect the leakage of voltage while testing.
Features:
3 5/6 bit resolution
True RMS test supported
Flashlight function lightens the darkness
Support NCV non-contact voltage sense
Benefits:
Data Logger + Multimeter + Thermometer
BLE 4.0 wireless transmission, more stable, less power consumption
Build-in offline record function
Chart and Diagram mode helps to analyze the data tendency
Widely supported on Android, iOS
Typical Applications:
Long-term data monitoring
High-risk test environment
Narrow test environment
Turn on or off the switch far away from the test site