Transient Protection Module: 100W Series
Product Announcement from GAIA Converter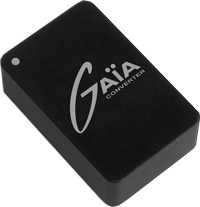 The GAIA Converter limitor LGDS-100 is an ultra compact power adaptator module designed to allow operation during voltage transients and spikes, occuring in avionics or military systems.
Specifications
Transient suppressor module compliant :
- DEF-STAN-61-5-6-6, MIL-STD-1275
- MIL-STD-704
- DO160
Spike suppressor module compliant :
- MIL-STD-704
- DO160
Power range : up to 100W
Inhibition function
Download product data sheet for additional product details.
About GAIA Converter
With over 3500 references, Gaia Converter product offering is specialized in DC power electronic applications with harsh environments with DC-DC, AC-DC converters, EMI filters and all sorts of front end protection modules: Military, Avionics, Transportations & Industrial applications.



---