BOPP Engineering, Fabrication and Logistics
Featured Product from G. Bopp USA Inc.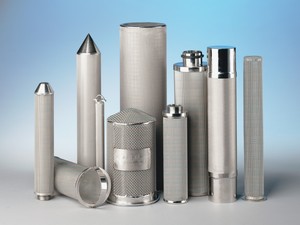 For Bopp, the job begins when the roll is finished. The ability to fabricate woven and sintered mesh into various dimensions using the most advanced tooling truly differentiates Bopp from other manufacturers. The following capabilities are available:
Rolling and welding of cyliders using TIG/MIG/Laser
Calendaring of rolls to specific thickness
Heat-treating mesh to eliminate the use of fraying
Applying hydrophobic treatments to the surface of the wire.
Sintering (diffusion-bonding) single and multiple layers of mesh.
Building on many years of experience, we have developed a service package which covers all current requirements.
ENGINEERING AND CONSULTANCY - UNDERSTANDING WHAT NEEDS TO BE DONE
Learn More: Download Brochure