BOPP SI Wire cloth for sieving and sizing
Featured Product from G. Bopp USA Inc.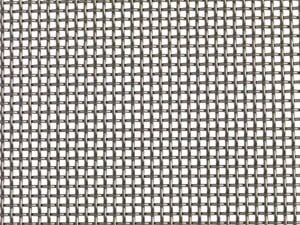 BOPP SI is the name behind our comprehensive range of wire cloth developed specifically for sieving and sizing applications. We recognise the responsibility we bear and the important role our wire cloth plays in terms of the quality of our customers' products. We are proud to manufacture BOPP SI wire cloth as a precision tool for sieving and sizing.
Working closely with our customers, we develop bespoke solutions tailored to meet individual requirements. Our R&D department focuses on new opportunities and possibilities, backed up by our leading edge technology. Our extensive range of standard meshes in aperture sizes from 0.020 - 16mm have been developed based on decades of experience operating in the most diverse market sectors. We process premium materials - predominantly stainless steel - using in-house designed weaving looms and equipment.
BOPP SIEVING MESHES - DISTINCTIVE QUALITY FEATURES
• Extremely high weaving accuracy, evenness and definition
• Advanced strength and inherent rigidity
• Superior levels of thermal and corrosion resistance
• Resistance to humidity and static loading
• Ease of processing, i.e. flatness, no twist
• Exceptional physical characteristics in comparison with synthetic meshes
• Regular stretching properties when tensioned
• Total reproducibility in all areas
Learn More: Download Brochure