Betamesh for high flow rates & great dirt removal
Featured Product from G. Bopp USA Inc.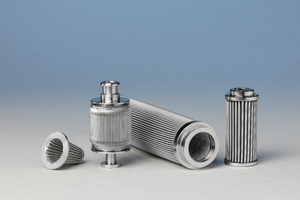 BETAMESH
Betamesh is a further development from plain weave mesh. In comparison to the standard plain weave, it has a greater pore count, and the pores on the surface are smaller than the inner pores. The mesh therefore achieves higher flow rates and greater dirt removal capabilities, and also features exceptional backwashing performance. These meshes are generally used for oil and fuel systems, subject to higher levels of contamination, and also to protect steering and fuel injection jets as well as friction bearings. Betamesh R is a variant developed for simpler filtration tasks, which is particularly suitable for higher mechanical loadings due to the Robusta mesh design.