Bopp Mesh Counter
Featured Product from G. Bopp USA Inc.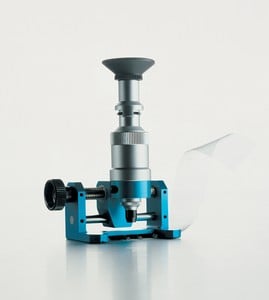 Compact, yet powerfully precise. Bopp USA offers a practical solution to quality and process control.
The Bopp Mesh Counter accurately identifies mesh counts of woven mesh using 50x magnification and good depth of focus with counting line and graduation in the lens. This instrument is ideal for measuring the number of pitches (mesh count) from 20 to 635 mesh-per-inch, using the calibrated openings of 0.50" or 0.25" and 1 cm. The Bopp mesh counter is built of solid construction, with an anti-slide coating and is perfect for production or travel.
Learn More: Download Brochure