Chromatography Frits
Featured Product from G. Bopp USA Inc.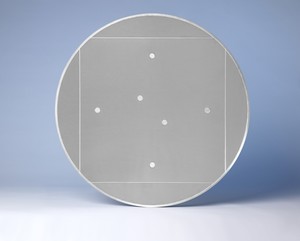 G Bopp USA offers custom fabricated components and services for chromatography Frits in 316L, 904L, and C22 used for purification and synthesis applications in the biopharmaceutical industry.
· These Frits are made using 5, 7, and 10-layer Poremet in openings ranging from 2 - 50 microns.
· Bopp comprehensive selection of sintered, multi-layer woven wire mesh laminates are exact replacements in most bed supports ranging from 15 cm - 180 cm.
· All fabrications/repairs are carried out using Bopp's precision, high quality sintered materials produced in Switzerland by parent company G Bopp & Co AG.
· Bopp enjoys a universal history of weaving and sintering in both Switzerland and Germany, working with a team of specialists and backed by Swiss technical expertise.
Learn More: Download Brochure