High Performance Acoustic Mesh
Featured Product from G. Bopp USA Inc.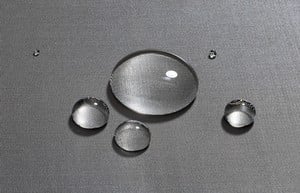 BOPP has developed the versatile AM product range, which due to its acoustic dampening properties contributes to high performance sound technology.
The AM LR range has expanded this product portfolio. Low Rayl meshes are acoustically transparent and therefore provide optimum protection against external influences, preventing damage to sensitive acoustic components.
In contrast to other manufacturers, BOPP meshes are produced exclusively using high grade stainless steel and therefore more stable & more precise in terms of specification. Furthermore, Bopp AM and AM LR meshes are more durable and & easier to fabricate for specific applications where a PSA adhesive needs to be applied.
We have developed coatings designed to enhance performance whilst protecting against other external influences without altering the acoustic properties.
Hydrophobic nano-coating applied with no impact to Rayl value

Angle of contact up to 145°

Temperature resistance up to 200° C

Rayl values ranging from 2 - 900 MKS

PVD-coating is available

Slitting/die-cutting of mesh is available
Learn More: Download Brochure