Precision Woven Screen Printing Mesh
Featured Product from G. Bopp USA Inc.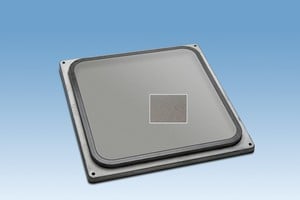 G. Bopp USA offers a wide variety of precision-woven wire mesh options for printing on solar cells, sensors, capacitors, and other applications where fine lines are required. The Bopp SD range offers a comprehensive selection of stainless steel items down to a 15 micron wire diameter, and designed specifically for screen printing applications. Post-weaving fabrication includes calendaring to a specific thickness and cutting to shape.
Advantages to using Bopp mesh include:
• Optimum print quality
• Advanced load capacity and service life
• Controlled ink/paste deposit
• Minimal loss of tension during the tensioning and printing processes
• Excellent ink and paste flow
• Extended service life
• Maximum registration accuracy due to higher tensioning properties
Please contact us today for more information and to obtain a sample for evaluation.

Learn More: Download Brochure