Value-added Services for Slitting & Custom Meshes
Featured Product from G. Bopp USA Inc.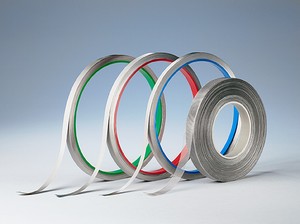 The value-added services of slitting and custom-sized, cut pieces are now being offered for Bopp's comprehensive line of precision woven wire mesh. Bopp USA's mesh is available with aperture size ranges from 16 mm down to the world's finest square mesh with a 20-micron opening. Bopp offers various weaves from simple plain square to the finest twilled double Dutch and reverse Dutch weaves; available in standard and sophisticated alloys and precious metals.
Bopp's custom-made, precision slitter's capabilities include roll widths up to 60" wide slit down to any width above 1" and can handle material with a maximum thickness of .0063" wire diameter. Less than 1" slit widths, along with complete fabricating services, are available from the manufacturing facility in Zurich.