Control Circuit Fully Optimizes Medical Solenoids
Featured Product from GEEPLUS Inc.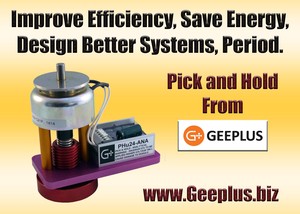 Optimize Efficiency, Conserve Power, Save Money!
By applying this simple "Pick and Hold" circuit by Geeplus, you can fully optimize the performance of your solenoids within your medical application.
This unit will help you to vastly improve efficiency, conserve energy and save money, allowing you to achieve a more economical, "greener" system.