Electromechanical Actuators and Applications
Featured Product from GEEPLUS Inc.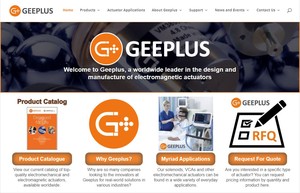 Geeplus is a worldwide specialist in the design and manufacture of both standard and customized electromechanical actuators. These actuation devices include a wide range of:
These electromechanical actuators all stimulate and control movement in a wide range of advanced applications.
• Carries a high cost of failure
• Demands high life expectancy
• Requires high speed
• or calls for precision control
Contact us today
to find the most cost effective motion control solution for your application!