Find out how GGB can be the solution you need
Featured Product from GGB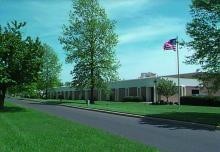 Our Products
Taking tribological performance to the next level
GGB has been putting the world in motion for over 115 years with industry-leading tribological and surface engineering technologies. Our solutions are specifically designed to reduce friction and optimize performance and durability.
Tribological Bearings
Our world-class solutions are engineered with advanced tribological technology that enhances performance, maximizes durability, and reduces friction.
Tribological Coatings
At GGB, we have the ability to give tribological properties to a wide range of surfaces, regardless of shape or material. We work with you to formulate and tailor the coating compositions based on the needs of your unique application—and can supply them directly to you in any desired quantity.
Watch>>>GGB — Your Bearing Solutions Provider
Connect with us on our social media channels:
LinkedIn: https://www.linkedin.com/company/ggb
Twitter: https://www.twitter.com/ggbearing
Who is GGB
The Tribological Service Provider for Industrial Progress
GGB is the world's leading manufacturer of high-performance, self-lubricating and prelubricated bearings with production facilities in the U.S., Germany, France, Brazil, Slovakia and China. The company serves more than 50,000 customers worldwide in a broad spectrum of applications and industries including automotive, fluid power, agricultural and construction equipment, sports and recreation equipment, renewable energy, primary metals and general industrial. Its product offerings include metal-polymer, solid polymer, filament wound and metal bearings and bushing blocks. Also provided are industry-leading R&D and testing capabilities, flexible manufacturing, superior technical support and a global network of distributors.