Corrosion resistant in humid/saline environments
Featured Product from GGB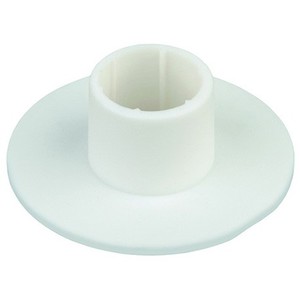 EP™22
Self-Lubricating Engineered Plastic Bushings
Good bushing performance in dry working conditions.
Very good bushing performance in lubricated or marginally lubricated applications
Corrosion resistant in humid/saline environments
Very good price performance ratio
Very good weight performance ratio
Within injection moulding tool feasibility unlimited dimensions and design features
Compliant to EVL, WEEE and RoHS specifications
On the Waterfront with GGB Bearings
Designed to replace a greased bronze bearing in a key chassis component, the GGB solution includes a specially designed fiber reinforced composite bearing and dual-part axial thrust washer made of engineered plastics materials.
A manufacturer of straddle carriers, off-road vehicles for handling shipping containers in port terminals and intermodal yards, recently turned to GGB Bearing Technology for a solution that would improve the performance of its equipment.
Straddle carriers can lift up to 60 tons and stack cargo containers four high. Committed to minimal maintenance, the company sought to replace a greased bronze bushing in a key chassis component, specifications for which included long service life, maintenance-free performance and quiet operation.
maintenance-free, Custom bearing assembly
GGB developed a custom bearing and axial thrust washer assembly that eliminated the noise and need for lubrication
posed by the bronze bearing. The specially designed GGB GAR-FIL® bearing consists of a proprietary filled PTFE tape liner on a backing of continuous wound fiberglass encapsulated in a high-temperature epoxy resin.
This composition and structure provide high load capacity, good friction and wear properties, good impact resistance and high elasticity modulus. The bearings do not swell from moisture absorption, and their inert nature makes them suitable for corrosive environments such as seawater.
Dual-polymer thrust washer
The axial thrust washer is made of GGB EP™22 and EP™30 engineered plastics materials in a dual-component assembly. EP22 is an extremely robust PBT-based, PTFE-modified dry bearing material with low moisture absorption, and EP30 is a PA 6.6-based polymer modified with AF and PTFE additives.
The two materials combined to eliminate noise and reduce stick-slip behavior. In addition, they were matched to the shaft material for less wear and long service life. Significantly, the GGB solution was dimensionally the same as the bronze bearings it replaces, eliminating the need for costly modifications and facilitating the retrofitting process.
Watch>>>GGB — Your Bearing Solutions Provider

GGB is the world's leading manufacturer of high-performance, self-lubricating and prelubricated bearings with production facilities in the U.S., Germany, France, Brazil, Slovakia and China. The company serves more than 50,000 customers worldwide in a broad spectrum of applications and industries including automotive, fluid power, agricultural and construction equipment, sports and recreation equipment, renewable energy, primary metals and general industrial. Its product offerings include metal-polymer, solid polymer, filament wound and metal bearings and bushing blocks. Also provided are industry-leading R&D and testing capabilities, flexible manufacturing, superior technical support and a global network of distributors.