Energy applications for a brighter future
Featured Product from GGB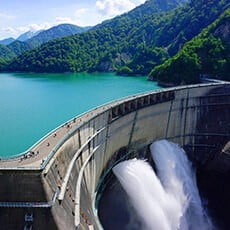 Advancing energy applications for a brighter future
Renewable energy design engineers are facing demands to find maintenance-free solutions to prevent costly downtime and equipment failure. To avoid failure, designers are implementing self-lubricating and corrosion resistant solutions that eliminate the need for grease, withstand corrosive environments, resulting in extended service life. Learn more about GGB's solutions for energy.
Connect with us on our social media channels:
Watch>>>GGB — Your Bearing Solutions Provider
About GGB Bearing Technology
GGB is the world's leading manufacturer of high-performance, self-lubricating and prelubricated bearings with production facilities in the U.S., Germany, France, Brazil, Slovakia and China. The company serves more than 50,000 customers worldwide in a broad spectrum of applications and industries including automotive, fluid power, agricultural and construction equipment, sports and recreation equipment, renewable energy, primary metals and general industrial. Its product offerings include metal-polymer, solid polymer, filament wound and metal bearings and bushing blocks. Also provided are industry-leading R&D and testing capabilities, flexible manufacturing, superior technical support and a global network of distributors. www.ggbearings.com.