New Case Hardened Steel Bearings
Featured Product from GGB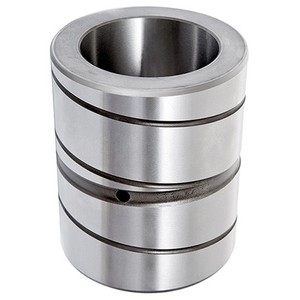 This video highlights key properties of the new bearings, including composition, maximum loads, tensile strength, hardness and case hardening depth. Made of a special steel alloy containing manganese and vanadium for increased strength, toughness and case hardening, the bearings feature a ductile core that avoids brittleness and material fatigue. Enhanced surface smoothness reduces friction for more efficient power transfer.
Watch>>>GGB — Your Bearing Solutions Provider
GGB is the world's leading manufacturer of high-performance, self-lubricating and prelubricated bearings with production facilities in the U.S., Germany, France, Brazil, Slovakia and China. The company serves more than 50,000 customers worldwide in a broad spectrum of applications and industries including automotive, fluid power, agricultural and construction equipment, sports and recreation equipment, renewable energy, primary metals and general industrial. Its product offerings include metal-polymer, solid polymer, filament wound and metal bearings and bushing blocks. Also provided are industry-leading R&D and testing capabilities, flexible manufacturing, superior technical support and a global network of distributors.