The ideal calibrator for limited space shops
Featured Product from Gagemaker L.P.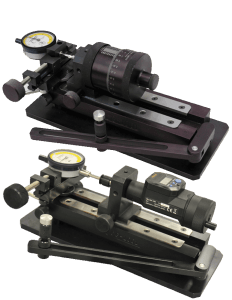 The Gagemaker calibrator gages, CG-1001 or CG-1001E (an electronic indicator), calibrate gages and indicators per AGD specification. These calibrators are ideal for shops with space concerns and/or with numerous gages with less stringent calibration requirements than an MT-4000 provides. The device is supplied with four fixtures designed to calibrate most dial indicators as well as gages used in the inspection of common thread elements, like lead, taper, and thread height.