Custom Constructed Multiconductor Cable
Product Announcement from Galaxy Wire and Cable, Inc.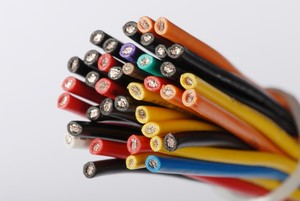 Galaxy Wire and Cable, Inc. manufactures custom multi-conductor cable to match your specifications. Many types of insulation such as PVC, FEP, PTFE, ETFE, polyethylene, and TPE can be used. All awg sizes are available, shielded and unshielded configurations, custom color codes, coiled cords, and more can be manufactured for a specific application. High Voltage constructions are also available. Contact Galaxy today to design the cable that's best for you.
Galaxy can also supply hard-to-find items with competitive pricing and lead times. Let them create a custom stocking program for you. This will not only alleviate lead times, but with today's rising copper and compound costs, having material manufactured and released can really affect your bottom line in a positive way. Call Galaxy today to learn more about how they can improve your business.
---