Added Value through Gear Assembly
Service Detail from Gear Motions, Inc.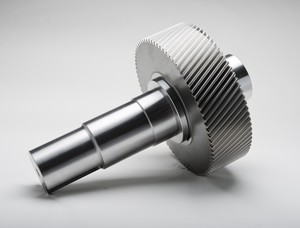 It's no secret that Gear Motions is a leader in gear manufacturing. We specialize in manufacturing high quality precision gears for a variety of industries, and we've become well known for our quality in product and service.
Our network has many years of experience in gear engineering and design, an extensive portfolio of gear production capabilities, and offers a full range of gear manufacturing services. This gives us control over the entire manufacturing process, and allows us to produce high quality gears faster and more efficiently.
But our efficiency doesn't end there. Gear Motions can help take the complexity out of your supply chain and provide even more value by completing some gear assembly processes as well. We can manufacture, assemble, pack, and ship your gear assemblies with expert care so they will be ready to use right out of the box.
And not only can we supply the gear assembly; we can also kit and supply the other necessary components such as retainers, bearings, and clips. If you have an associated electromechanical assembly or other subassemblies, we can provide those too. Your time is limited, and we can help.
Want to learn more? Contact us for more information on how we can add value to your Gear Motions order through gear assembly.