Custom Gear Manufacturing
Service Detail from Geartronics Industries Incorporated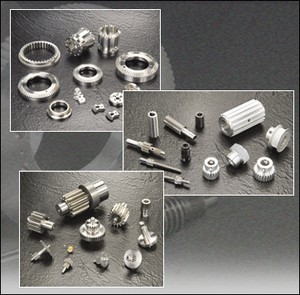 Geartronics manufactures custom gears to your specifications and material, made complete or cut teeth on your blanks.
Fine Pitch
Medium Pitch
Cluster Gears
Sector Gears
Pulleys
Ratchets
Gear Types
Spur Gears
Helical Gears
Worm Gears/Worms
Internal Gears & Splines
Gear Boxes
Sprockets
Bevel Gears, Straight-Coniflex
Materials used
Aluminum
Brass
Bronze
Non Metalic
Steel
Castings
Forgings
Plastics
Stainless Steel
Because of our broad capabilities, Geartronics can produce complex gears that would require some gear manufacturers to use outside sources. Our talented milling and turning professionals compliment our gear cutting experts ensuring all critical dimensions and finish requirements have been achieved.
When required, all orders will be accompanied by a F.A.I. and C. of C. Manufacturing records are kept in house along with material samples for ten years.
---