Rotary Cutting Dies
Service Detail from General Carbide Corporation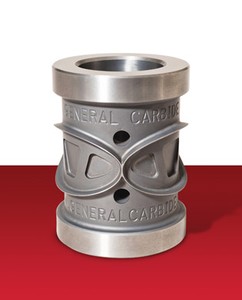 General Carbide supplies Rotary Cutting Die, with tungsten carbide tooling for rotary knives and anvils to meet your unique cutting requirements. We can produce tools up to 330mm(13") diameter with common edge or segmented cutting edge designs.
We also manufacture the unground tungsten carbide blanks for a wide vareity of product shapes, including: feminine hygiene products, diapers, first-aid supplies and other consumer products. All of our dies are guaranteed to be Sinter-HIP'ed to insure optimum metallurgical quality.
General Carbide can supply those blanks with the inner diameter and length finish ground to your specifications and ready to fit your steel shaft. Contact us to discuss the best solution for your specific application.
---