Composite Core Product Finder
Featured Product from General Plastics Manufacturing Co.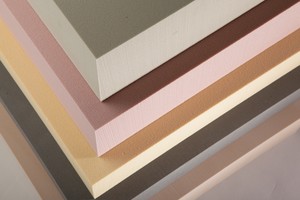 Find the best composite core product for your application. Search through the wide range of flame-retardant LAST-A-FOAM® polyurethane foams with our Product Finder feature.
Filter products by:
Market
Application
Compressive Strength
Max Use Temperature
Density
Shear Strength
Coefficient of Thermal Expansion
General Plastics Composite Core foam is always uniform in density, weight, thickness and cell structure. Our unique formulations offer a compelling alternative to traditional core materials, such as thermoplastic foam, honeycomb, wood, and metal.
LAST-A-FOAM® Advantages:
Strong, durable and dependable
ideal for the fiberglass-infusion process
Flame-retardant
Chemically resistant
low resin uptake resulting from fine cell structure
LAST-A-FOAM® Applications:
Resin transfer molding
Vacuum-assisted resin transfer molding
Aircraft interior sandwich core parts
Composite panel cores
Models and design prototypes
Vacuum form dies and mold patterns
Insulated doors and windows
RIGID & FLEXIBLE POLYURETHANE FOAM AND BUILD-TO-PRINT COMPOSITE PARTS
For over 75 years, we have focused on meeting the exacting requirements of engineers and design teams in diverse industries. Our premier LAST-A-FOAM® closed- and open-cell polyurethane foam products provide a high strength-to-weight ratio and extraordinary versatility, with absolute consistency from order to order, guaranteed.
Whether you need high-temperature tooling boards, molded parts or submersible foams, expect identical quality, uniformity, stability and weight for the density you specify – every time.
From the oceans' depths to deep space, we shape great ideas into reality.