Flange for NEMA-C Electric Motors
Featured Product from General Pump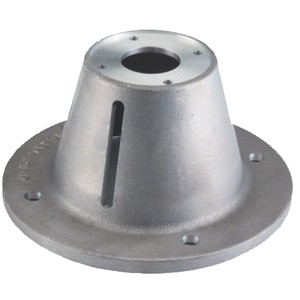 Flange & Couplers
• Heavy-duty cast aluminum flange and self-adjusting resilient coupling
• Quiet, low maintenance drive system
• Easy to assemble, with all required mounting hardware included
• Compact design
Accessories
General Pump has a full range of accessories to support our pumps, including custom-designed chemical injectors, trigger guns, nozzles, and control valves. Get optimal performance from your pump with the proper accessories for your application.
Pumps
General Pump, along with our parent company, Interpump Group S.r.l., has been the world leader in plunger pump development since 1982.
Known as a leader in plunger pumps for the pressure cleaning industry, we have expanded to fully serve Vehicle Washing and many additional industrial applications, including Sewer Jetting, Oil and Gas, Mining, Misting, and many more.
In-House Design
In addition to manufacturing and distributing the pumps and accessories found in our Pump Selector, we also engineer custom products.
Our in-house design team works to engineer, design, and create prototypes based on our customers' requirements and the applications for which their pump will be used. We work with you to customize your new product, using 3D CAD modeling and ANSYS fluid and stress analysis software.
Read more general information about pumps like ours. Pump Basics
customer service
Whatever your customer service needs, we're here to help. Not only do we pride ourselves on professional service and sales, we're also dedicated to getting our customers the information they need to install and service our products. Training sessions and online videos are available for the education of our customers.
Download the latest product catalog
Why General Pump?
General Pump has been providing pumps and fluid power components to industries across the country since 1982. Why should you choose us? Because we know exactly what will fulfill your specific needs and we'll make your experience as easy as possible. And if we're met with a challenge, our company tagline comes into play: We Will Find A Way.