Winter 2012 Jewelers Brochure...
Product Announcement from Gesswein Co., Inc.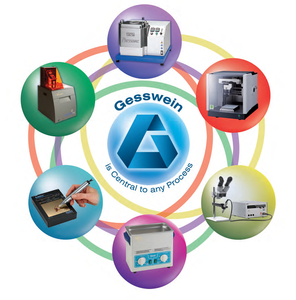 The new headquarters provides a more collaborative working environment, world class customer demonstration and training facilities, as well as room for continued growth.
Enclosed is our latest brochure which features a comprehensive line of carefully selected, competitively priced items to help your business thrive!
• Bench Items
• Micromotor Systems
• Casting
• New Products
• ColoriT
• Plating Solutions & Supplies
• Cleaning
• Porosity Removers
• Engraving
• Precious Metal Reclamation
• Finishing Machines
• Rapid Prototyping
• Imaging Solutions
• Rolling Mills
• Measuring, Testing & Inspection
• Welding
For general product information and customer service, please call us at: Toll Free 800-243-4466 (Mon.- Fri., 9am- 5pm EST) or e-mail us at: info@gesswein.com. Be sure to visit gesswein.com for all the latest products, specials, and technical information. Our "Quick Order" form on the homepage makes ordering fast!
We look forward to working with you in the coming year and hope our business relationship continues for many years to come.
---