Manufacturers of High-Precision Rubber Products
Featured Product from Girard Rubber Corporation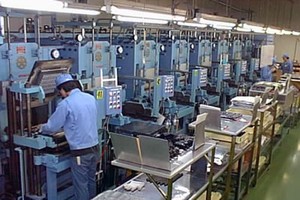 Girard Rubber Corporation specializes in high-precision rubber products via joint ventures with partners located in Japan, Taiwan and China.
We offer custom elastomers including pump impellers. We give customers what they need, not what we want to sell. We don't force our customers to purchase from a list of existing products. Because we provide custom parts, we consider customers' designs confidential whether we sign NDO's or not.
All tools are for the exclusive use of the customer for whom they were produced. We never use tooling for others without permission. Part and tooling information is never shared.
Long experience with:
Design for Manufacturability
CAD/CAM (Pro/ENGINEER)
Tooling creation using CAD for maximum accuracy and fast turnaround
Statistical Process Control
"6 Sigma" Concepts & Applications
Prototyping
Visit our website for more information.