Infrared Heaters & Industrial Heating Solutions
Product Announcement from Glenro Inc.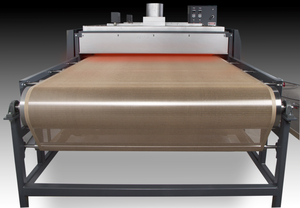 Glenro engineers, designs and fabricates industrial infrared heating technologies and complete process heating solutions for continuous product manufacturers.
Performance Guarantee
Glenro infrared systems are guaranteed to perform. If there is any question with respect to satisfying your process criteria, we will sample test product to prove our proposed solution will meet and exeed the design criteria. Process assurance and satisfactory performance is something we do not disclaim away.
Capabilities
There is no need to guess or to get caught in an underfunded position. We welcome you to rely on our process experiences and resources to develop a sensible and cost effective solution.
Proven Solutions®
Product Development & Testing
Infrared Heaters
Infrared Systems
Integrated Energy Delivery® Systems
Please Contact Us to put our process experience, versatility and design capabilities to work for your application.
---