Medical Device Manufacturing
Product Announcement from Glenro Inc.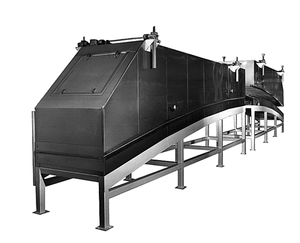 Drying finishes on medical nonwovens, heat treating medical tubing, catheters and drying medicinal adhesives are representative applications for which Glenro has created Proven Solutions®. We invite you to work with us to meet the criteria of your medical manufacturing process.

Cure
Extruded silicone rubber medical tubing
Dry
Adhesives on transdermal delivery systems
Coatings on medical packaging, membranes, assays, surgical films, wound dressings and implants
Water from nonwoven webs (wipes, surgical gowns)
Finishes on medical nonwovens
Polymer coatings on catheters
Dry and sinter PTFE tubing
Heat
Heat-shrink FEP extrusion on catheters
Heat-shrink tubing on catheters
Heat-treat catheters

Laminate
Thermal-bond nonwoven webs
Textiles and nonwovens for medical fabrics
Disposable barrier products
Wound care products
Multiple-layer nonwoven filtration media
Please Contact Us to put our process experience, versatility and design capabilities to work for your application.
---