Greenleaf Technical Ceramic Composite Materials
Product Announcement from Greenleaf Corporation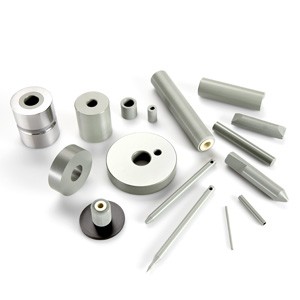 Built on over 50 years of knowledge, Greenleaf technical ceramic products have established a reputation of quality and innovation. They produce custom products to your specifications utilizing high quality raw materials and their extensive array of capable production processes in six facilities totaling 140,000 square feet. Quality is a hallmark of Greenleaf products, from design to delivery. Trust Greenleaf for all of your technical ceramic needs.
Technical ceramic materials possess properties such as extreme hardness, strength and wear resistance, biological compatibility, heat and corrosion resistance, and a wide range of electrical and dielectric properties. Take advantage of Greenleaf expertise as they assist you in selecting the correct ceramic material for your application. The ceramic materials offered include alumina, alumina composites, zirconia, silicon nitride, aluminum nitride, silicon carbide whisker-reinforced ceramic and more.
Take advantage of Greenleaf experience producing ceramic products for a wide range of applications including electronic substrate, thermal conductor, dielectric, seal and pump, metal forming, wear resistant, corrosion resistant, and biologically compatible products. Greenleaf's extensive production capabilities include powder preparation, forming, sintering, grinding and lapping, coating, and inspection and quality verification.
Contact Greenleaf Corporation and take advantage of their expertise in technical ceramics.
---