Custom Broaching Saves Time and Money!
Service Detail from Grob, Inc.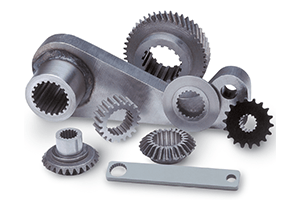 Custom Broaching
If one of our standard off-the-shelf broached products does not fit your design needs, we can custom broach your parts to fit any of the Grob Standard Splines.
By custom broaching your parts you can simplify your assemblies, this can save you both time and money.
Your parts must be bored to our custom broaching specifications prior to shipping. (See custom broaching data chart below
Inexpensive
Quick turn around
Custom broach to match all Grob Standard Splines
Simplify your assemblies
Save time and money
Watch>>Grob Inc. - Manufacturing Marvels
Expert Cold Rolling at Grob, Inc.
Grob, Inc. has been providing cold-rolled parts to a wide range of industries for more than 70 years. We've developed our own methods for cold forming gears, splines, shafts, bushings, and a variety of other metal parts. Our proprietary process facilitates the tightest tolerances in the industry while providing ultimate strength and optimal surface finishes.
We also feature non-standard stock lengths not offered by most competitors. We can offer smaller diameters in lengths up to 6 feet, and larger diameters up to 12 feet. Our customization capabilities are unmatched, and up to 70% of our business comes from providing custom-designed products.
At Grob, our innovative processes, extensive experience, and in-depth knowledge help us deliver superior products in short time frames—and at lower costs. Please contact us for more information or a quote on any of our standard or customized cold-formed products.