Cold Rolled Timing Pulleys
Featured Product from Grob, Inc.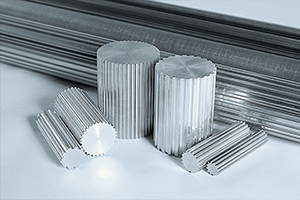 Cold Rolled Timing Pulleys
Why search continually, trying to find aluminum or steel timing pulleys that are the exact width that you need? Simply order Grob Standard aluminum or steel timing pulleys and cut them yourself. Our aluminum or steel timing pulleys stock allows you the flexibility to make pulleys in exact widths. Don't see the timing belt pulley you need? Grob's engineers will work with you to produce the desired profile
Grob Standard Timing Pulleys
Cold Rolled Aluminum or Steel
Outside Diameter (O.D.) up to 6"
Available in Standard Pitches

.080-MXL
1/5-XL
3/8-L
½-H
HTD Series
GT Series
T Series
AT Series
….and more
Save time & money
Create parts from bar stock
Over 1700 shapes from existing tool
Custom shapes tooled quickly
Watch>>>Grob Inc. - Manufacturing Marvels
About Grob:
Grob Inc. is a unique manufacturer of metal cutting bandsaws and cold rolled products. With over six decades of industry-changing patents and innovations, the family owned and operated company offers superior performance and strength in everything they make.