3 Key Challenges Cell-to-Cell Correlation-Horiba
Featured Product from HORIBA Instruments, Inc.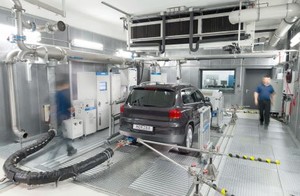 3 Key Challenges of Cell-to-Cell Correlation Across Multiple Test Facilities
Today's vehicle test lab is more complex than ever. At the same time, the demand for quality data, produced as quickly as possible, continues to grow. On top of the demand electrification is placing on the entire industry, new regulations are coming. As a result, OEMs, tiered suppliers, and regulators are taking a hard look at their network of testing processes and procedures to find as much efficiency as possible. Here are the three main challenges the industry is talking about as it takes on the arduous task of large-scale correlation.
Read the article here!