Electrifying Commercial Vehicles - Horiba
Featured Product from HORIBA Instruments, Inc.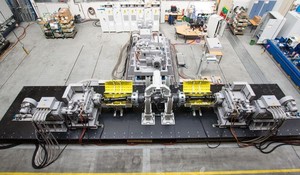 Electrifying Commercial Vehicles: Challenges for 2027 and Beyond
With encouragement from regulators, automakers and drivers alike, the automotive industry has made immense progress toward the electrification of passenger cars and light-duty vehicles in recent years. In fact, U.S. electric vehicle (EV) purchases increased by 81% in 2018, even as overall new cars sales flattened. As a result, there are over 1 million EVs on American roads today, and the adoption rate is only expected to rise.
Read full article here!