Emissions Regulations
Featured Product from HORIBA Instruments, Inc.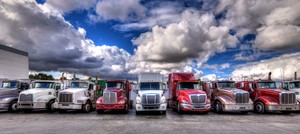 New standards driven by CARB and EPA regulations are due for finalization this year and will roll out over the next five to seven years. The final regulations will significantly impact the heavy duty on-road industry from a variety of perspectives.
In terms of engine development and certification, there is a relationship emerging between proposed NOx regulations, Greenhouse Gas Regulations, and On-Board Diagnostics compliance. These converging regulations present new technological challenges that promise to escalate the time, effort and cost of engine development programs.