Fast Response, Smallest Sample Cell FTIR Analyzer
Featured Product from HORIBA Instruments, Inc.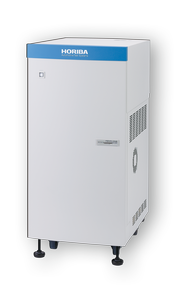 Expand Test Cell Flexibility with Fast Response, Smallest Sample Cell FTIR Analyzer
HORIBA Instruments Inc., announced it has developed the FTX-ONE, a new Fourier transform infrared measurement analyzer (FTIR). The FTX-ONE will enable more accurate transient measurement of NH3, aldehydes, alcohols, CH4, N2O, and CO2 because it's higher sensitivity to fluctuations in vehicle exhaust emissions even with a very low sample flow of only 3.5 L/min and a high sampling frequency of 5Hz. It has the smallest sample cell available on the market for faster gas transfer.
The introduction of the new FTX-ONE FTIR Analyzer uses a patented H2O coexistence correction for accurate and unbiased measurement. Additionally, it enables measurement of exhaust gas from engines equipped with after treatment systems, using gasoline, diesel or alternative fuels and meets EURO VI regulations.
"HORIBA is known for its innovative solutions to emissions analysis and the FTX-ONE is another example of how we address industry's needs with a small, fast response analyzer for their laboratories," said Rick Rooney, director of technical marketing, HORIBA Instruments Inc. "This product is the latest example of how we continue to help our customers test efficiently and accurately."
The FTX-ONE's small footprint is easily integrated into a test cell and is portable to move between test cells to aid vehicle developer's budget. It has the smallest sample cell available in the transportation market and with its high sampling frequency enables additional testing efficiency in the laboratory.
HORIBA has more than 70 years of experience of measuring emissions with vehicle developers. The FTX-ONE is the latest addition to a portfolio of turnkey vehicle testing and measurement analyzers available from the company. The FTIR technology not only focuses on tailpipe emissions for legislative certification, but also can be used in after-treatment development, or alternative fuel test laboratories.
ABOUT HORIBA INSTRUMENTS INC.
A business segment of the HORIBA Group, Automotive Test Systems has developed global leadership in the fields of battery and fuel cell test stands, data management solutions, driveline test systems, engine test systems, brake test systems, wind tunnel balances, emissions test systems and test facility automation. HORIBA is able to offer its customers complete solutions with full turnkey capability for all industries using electric motors, internal combustion engines and turbines. These include the automotive, heavy-duty, off-road, consumer goods, marine, aerospace and locomotive sectors.
Headquartered in Kyoto, Japan, the HORIBA Group is a global leading supplier of measurement technology and systems for various fields from automotive testing, process and environmental monitoring, in-vitro medical diagnostics, semiconductor manufacturing and metrology to scientific R&D and QC measurements.
###